Latvia's New Family-Friendly and Earth-Friendly Family Shelter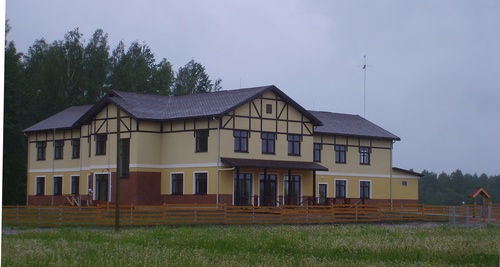 The Kids First Fund believes this is the first earth-friendly family shelter. The geothermal system uses miles of piping buried in the ground provide heat and hot water. State of the art technology relies on the earth's natural heat to create a warm interior environment.

The two-story structure accommodates a minimum of 30 mothers and children in 14 private bedrooms and uses earth-friendly design elements. The ground floor includes administrative offices, interview and therapy rooms, full-service kitchen, and a dining room. The ground floor will also feature a conference room that can be used as a children's activity room and a place for older children to do homework. Living quarters for mothers and their children are on the second floor (or the first floor in European terms). This floor features family lounge areas, indoor play areas, bathrooms, and accommodations for nighttime shelter supervisors.

The host municipality for the family shelter is Rugaji, a village in the Latgale region of Latvia, located 222 kilometers (140 miles) east of Riga and only 40 kilometers (25 miles) from the Russian border. Rugaji is centrally located in the Latgale region. The shelter is unique in Latvia because its dual mission serves abused children and mothers, as well as single women who are victims of domestic violence. The Rugaji government provided land for the family shelter. The property includes a large outside play area, parking lot, and grounds for self-sustaining vegetable gardens. The family shelter is within walking distance of local schools, shops and a church.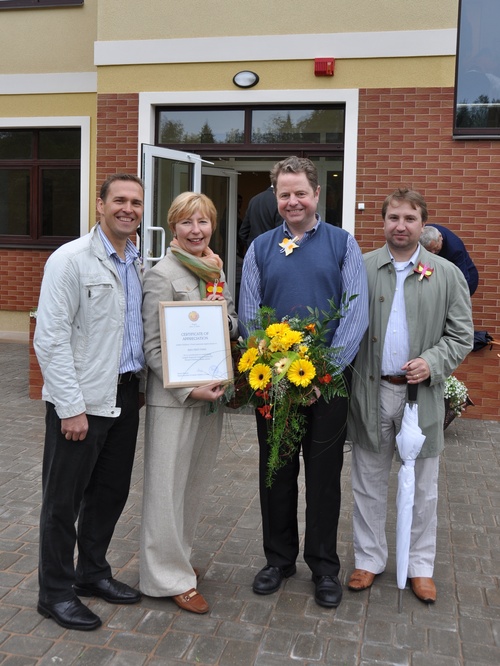 KFF Board Members at the ceremony (Left to Right) Artur Irbe, Irma Kalnina, Jay Sorensen, and Roger Grigulis.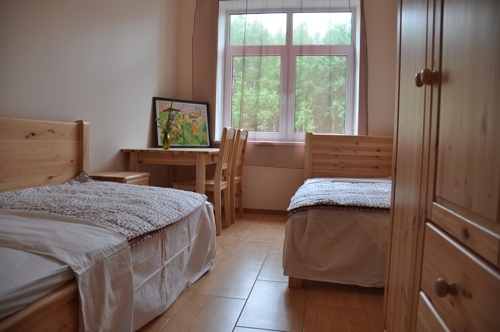 Attractive rooms with comfortable furnishings create privacy and sanctuary for mothers and children.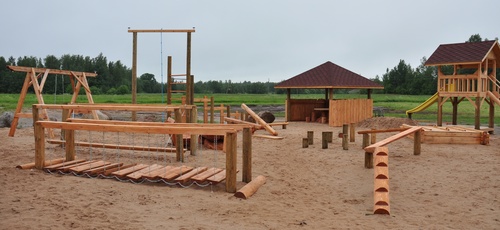 Support from the Sprott Foundation of Canada provided an extensive outdoor play area adjacent to the family shelter made from locally-sourced lumber.