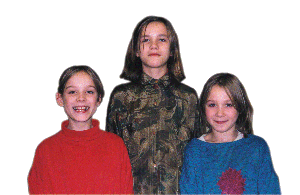 "Few things in life are more important than helping needy kids."
- Steve Swenson, Kids First Fund donor and supporter since 2000 (Dallas, Texas, USA)

Our Mission:
Help the kids needing the most help in countries where help is needed.

The Kids: The Kids First Fund is a U.S. based non-profit organization dedicated to supporting the needs of kids that are sexually and physically abused, abandoned or neglected.
The Countries: The Kids First Fund concentrates its support in countries where resources are limited. We currently direct our efforts and resources to the countries of Latvia on the Baltic Sea (adjacent to Russia, Estonia and Lithuania) and Moldova (adjacent to Romania and the Ukraine). Within these countries, we concentrate on rural areas where poverty is a pervasive condition.
The Program: The Kids First Fund develops programs to provide professional education to identify and treat abused children. We are creating Latvia's first family shelter to care for abused women and their children. Our partners include the Latvian government and local social service agencies.